College Students Team Up To Design Real-Life Geothermal Concepts
Are you a university student or faculty member looking for a renewable-energy-focused capstone project for the spring semester? Dig into the U.S. Department of Energy Geothermal Collegiate Competition, which is accepting submissions until Feb. 17, 2022, to win $50,000 in cash prizes.
Image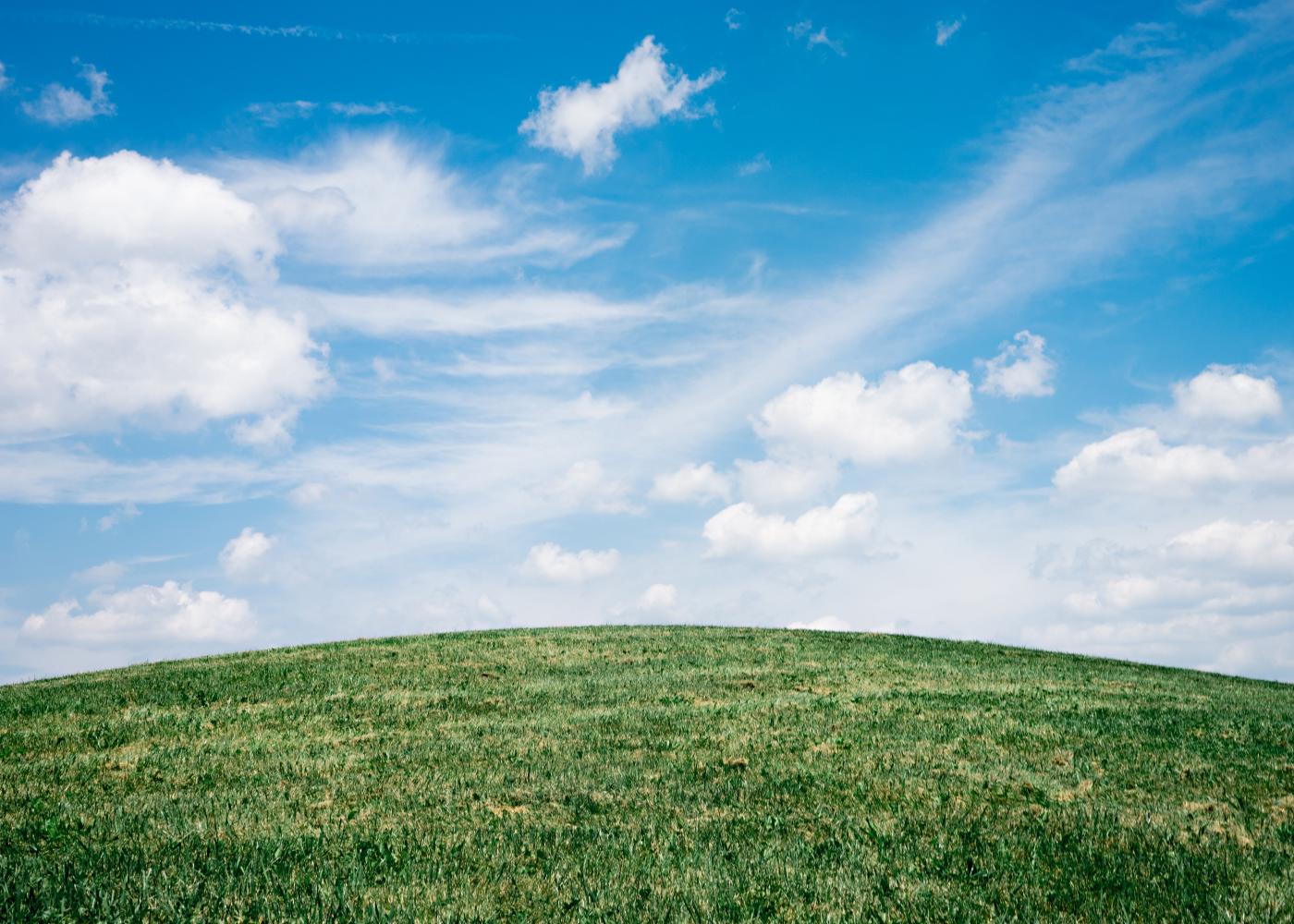 Real-World Renewable Energy Design Experience
In the competition, student teams assume the role of a geothermal developer, devising direct-use strategies to heat and cool buildings, campuses, or districts. The competition fosters project development, design, and communications skills while boosting public understanding of geothermal power as a direct, renewable source of energy. Team submissions include a use case, resource assessment, usage evaluation, and a plan to engage the local community.
The recently completed Spring 2021 round of the competition included geothermal concepts designed for Native American reservations, universities, mixed-use communities, and hospital campuses.
Image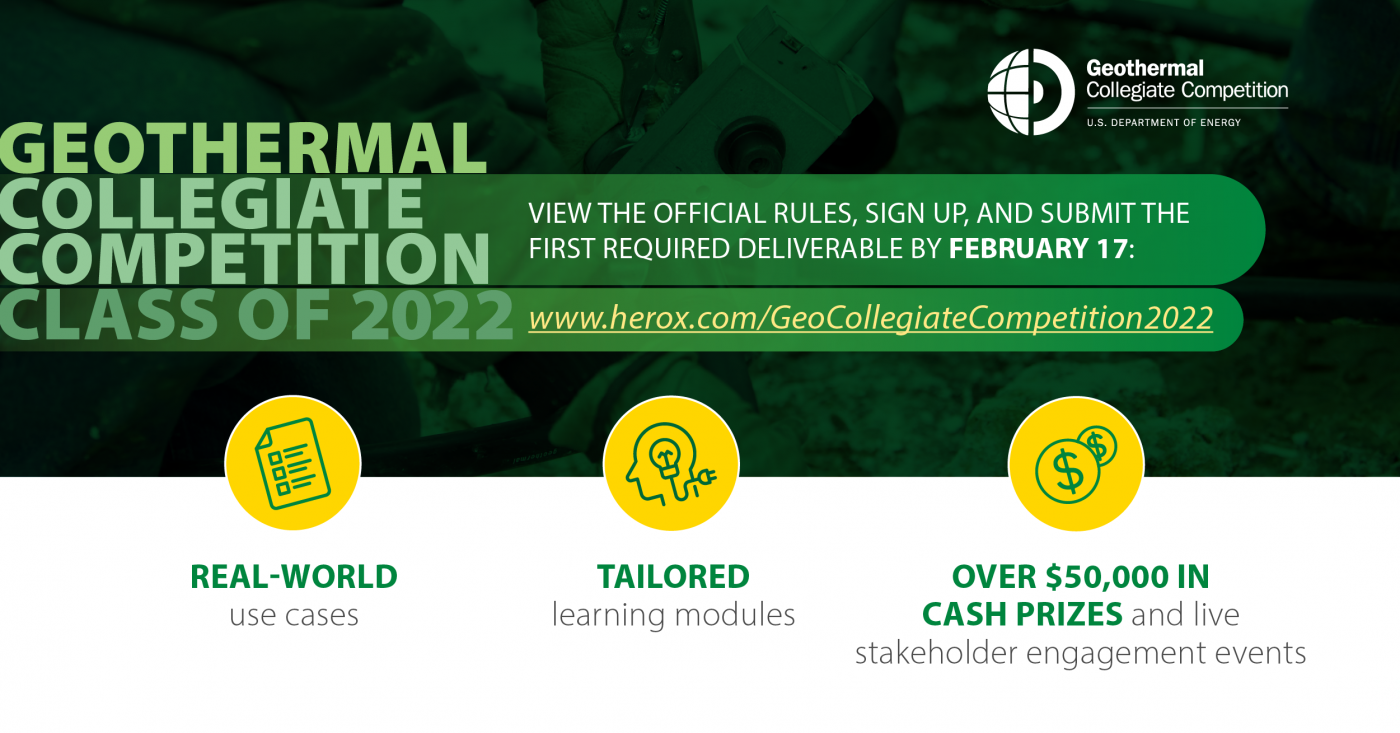 Industry Expert Webinars and Trainings
Student competitors can also participate in a series of virtual trainings on geothermal site planning tools and practices. Upcoming trainings include the GEOPHIRES geothermal techno-economic simulation tool, environmental regulations and permitting for geothermal projects, the GeoRePORT Socio-Economic Assessment Tool, and reservoir modeling tips and tricks.
National Recognition and Cash Prizes
Winners and finalists will be recognized in a live Department of Energy announcement and press release as well as National Renewable Energy Laboratory (NREL) news stories. The competition also includes $50,000 in cash prizes to student teams and their universities.
First, second, and third-place winners will also plan and host live, on-site events to educate relevant stakeholders about their proposed projects during the summer of 2022.
Quote
This study was one of the most rewarding experiences of my academic endeavors.
Attribution
Nicholas Fry, team captain, University of North Dakota Geothermal Vision
Sign Up, Spread the Word to a Colleague, or Become a Judge!
Ready to heat up spring 2022? Sign up, create a team, and upload the first required phase of your submission by Feb. 17, 2022. If you know of an educator or students who might be interested, help NREL spread the word.
NREL competition administrators are also looking for members of the geothermal industry to serve as competition judges. To volunteer as a judge, reviewing student submissions and providing valuable feedback, email geo.competition@nrel.gov.