Students
Geothermal Rising is proud to maintain a strong presence in the undergraduate and graduate academic communities. This page contains information for current students on membership, internships, and more.
DID YOU KNOW?
The Geysers Geothermal Complex in California is the largest geothermal installation in the world.
Title
Next Gen Geo Membership with Geothermal Rising
Description
Students with current school ID, transcript, course schedule, or letter from the Registrar from an accredited institution pay just $25 for Geothermal Rising Membership! Memberships expire on 12/31 of the given year.
Membership advantage include access to:
Discounted rates for Geothermal Rising Conference and other events such as annual workshops and webinars

Discounted advertising in Geothermal Rising publications and online assets

Unlimited access to the world's largest online geothermal library

Access to the Membership Directory and Yellow Pages

Access to the Policy Committee Membership (requires an additional fee)

Ability to get involved and serve on Geothermal Rising Committees and Task Forces
Image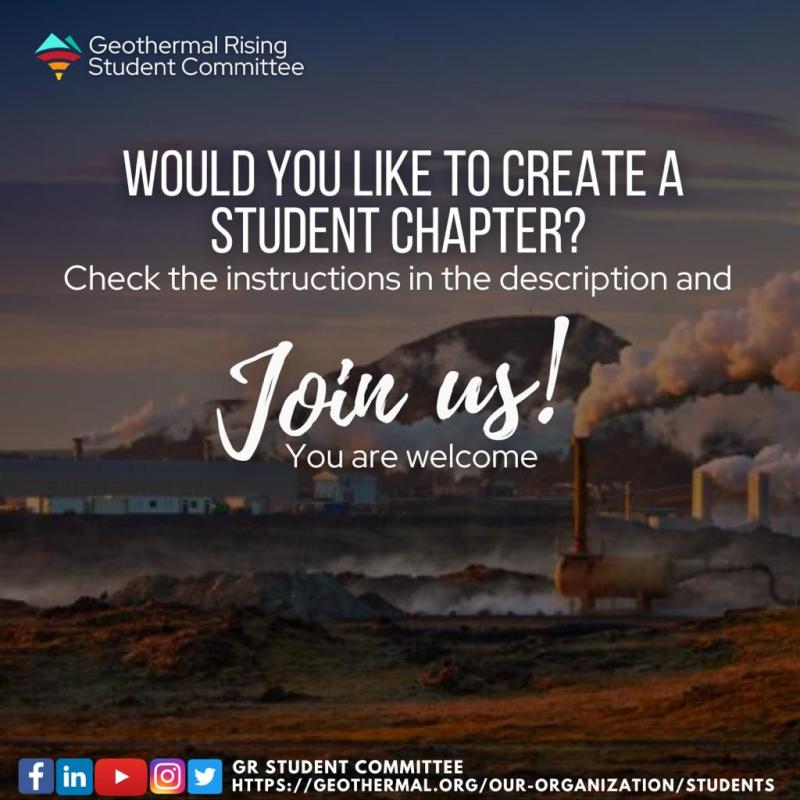 Image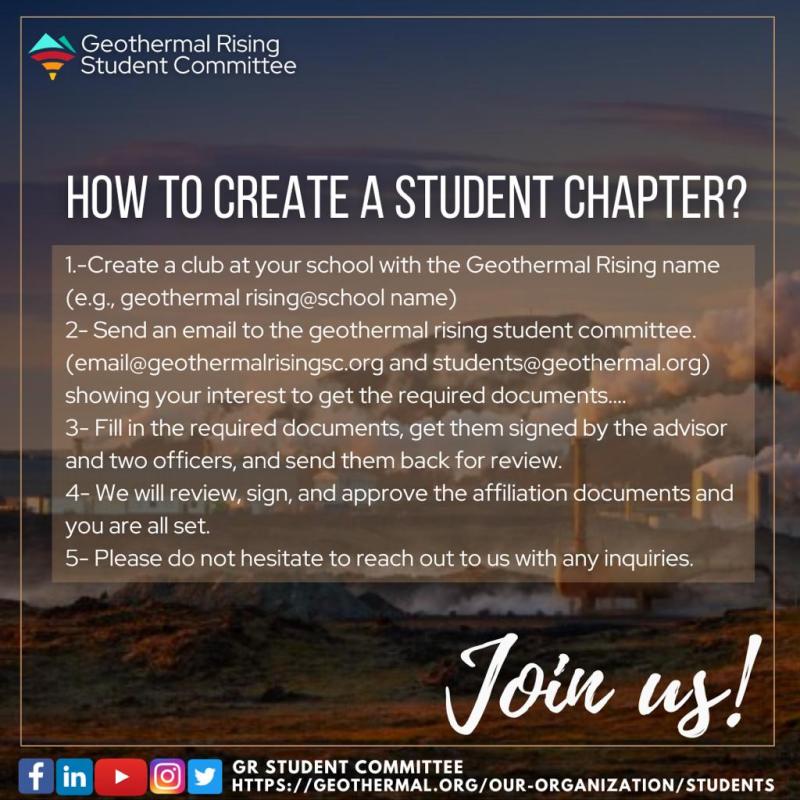 Student Chapters
Meet the current student chapters of Geothermal Rising
International
Logo Images
Image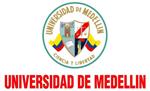 Image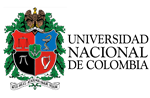 Image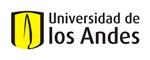 Image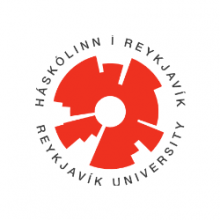 Image

United States
Logo Images
Image

Image

Image
Image

Image

Image

Image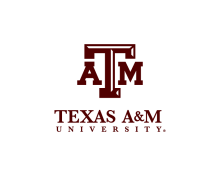 Image

GR Student Paper Contest 2023
Calling all aspiring students and creative minds!
We are thrilled to announce the GR Student Paper Contest 2023, an exceptional opportunity for students to showcase their research, critical thinking, and writing skills. This contest is designed to encourage intellectual growth, foster academic excellence, and recognize outstanding achievements in geothermal energy.
📚 Eligibility:
Must be a current undergraduate or graduate student enrolled in recognized educational institutions (2022-2023 graduates are also eligible)

Must be a GR student member. If you are not a member, it is sufficient to apply now for a FREE MEMBERSHIP by filling out this form:

https://form.jotform.com/230814996038161

 
Note: Students from diverse backgrounds and academic disciplines are encouraged to participate and share their unique perspectives.
💡 How to Participate:
Write an original extended abstract of exceptional quality within your chosen geothermal interest.

Extended abstracts should be 500 to 1,500 words in length, and include an introduction, methodology, and results and discussion sections.

Submit your paper in electronic format (PDF or Word) at https://forms.gle/wgqzRkRB5S7HdJDK9 

Submissions will be reviewed. Then, shortlisted participants will be notified to submit a video recording between 10 to 15 minutes in length
🌟 Evaluation Process:
A distinguished panel of experts in each category will evaluate the submissions based on the following criteria:
Originality and innovation

Quality of research and methodology

 Clarity, coherence, and organization of ideas

 Critical thinking and analytical skills

Contribution to the field of study
🏅 Prizes:
The top 3 submissions will win monetary prizes and certificates of achievement
📅 Important Dates:
Extended Abstract Submission Deadline: 7 July 2023, End of Day (PDT)
📣 Spread the Word:
Encourage your fellow students to participate and support this exciting initiative. Share the contest details with your friends, classmates, and social networks to inspire a culture of intellectual curiosity and scholarly excellence.
For further information, detailed guidelines, and any queries, please contact us at students@geothermal.org.
Best of luck to all participants!
Geothermal Rising Scholarships 2023
Geothermal Rising (GR) is pleased to announce the availability of the 2023 GR Scholarship Awards. These awards are open to students from a broad array of disciplines related to any aspect of geothermal energy, including but not limited to geosciences, environmental studies, engineering, renewable energy, energy policy, public policy, water rights, and other social sciences.
To qualify for any of these awards, a student must be a GR member (Next Gen Geo memberships are $25 per year). Selection of recipients will be based upon a variety of factors, including the individual's academic record, student activities, geothermal industry experience, and career goals.
The following awards are available:
Marcelo Lippmann Graduate Scholarship Awards
A long-time GR supporter and former board member, Marcelo Lippmann was a tireless advocate for geothermal energy and a mentor to many. He managed the Lawrence Berkeley National Laboratory's geothermal program from 1985-2000 and authored over 100 technical papers and reports, in addition to serving several stints as an editor for Geothermics. In 2018, the GR Board of Directors voted to name the graduate scholarship awards after him.
Up to Five (5) awards of $3,000 will be awarded. To be eligible for one of these awards, the candidate must be enrolled in a graduate-level program at an accredited academic institution at the time of the award (Fall 2023). Applicants from any country are eligible. The subject of study is flexible and can be anything related to the use or promotion of geothermal energy. In general, each awardee will be required to submit a paper on his/her research (or research progress) to be published in the GR Transactions and deliver results at the Geothermal Rising Conference as either a poster or oral presentation. If the recipient is unable to attend the conference, a digital option may be coordinated.
Applications must include:
Copies of undergraduate, graduate, and all relevant college transcripts.

Up to two (2) letters of recommendation from academic and/or professional reference(s).

A reflective essay (maximum 3 pages) discussing the applicant's background, career goals and objectives, with particular reference to applicant's relationship to geothermal energy research and/or development. Please list any geothermal-related student activities, classes, and/or field experiences that you wish to be considered. The essay should include how the applicant intends to use the scholarship money in furthering their geothermal pursuits.
Undergraduate Awards
Up to Three (3) awards of $1,000 with an additional $1,000 gifted to the recipient's University. These awards are offered as a means of acknowledging exceptional undergraduate students for their early efforts toward, and interest in, geothermal energy. Efforts could include research, outreach, and other related activities. University faculty can nominate students, or a student may self-nominate. To be eligible for one of these awards, the candidate must be a third- or fourth-year undergraduate at an accredited academic institution at the time of nomination (Spring 2023). In the case of faculty nomination, applications must include 1) a letter from a faculty nominator describing the nominee's work related to geothermal energy, 2) a one-page reflective essay from the student describing their relationship to geothermal energy, and 3) one additional letter of recommendation. In the case of student self-nomination, applications must include, 1) a one-page reflective essay from the student describing their relationship to geothermal energy, and 2) two letters of recommendation.
How to Submit Applications and Deadline
All applications and nominations must be received no later than July 31, 2023 to be considered. Apply by filling out an online form and submitting your supplementary documents here:
Please direct questions regarding the GR Scholarship Awards to:
Brian Schmidt
Schools Offering Geothermal Programs